January 13, 2020
Winter in Connecticut is in full swing. This time of year, homes and businesses rely on Bioheat® fuel to stay safe and warm through heavy snowfall, below-zero temperatures, freezing rain, and more.
Bioheat® fuel delivery drivers
are a crucial part of the community! Have you considered this career path? Delivery driver jobs offer the unique opportunity to contribute to your community, work outside of an office, and keep regular hours so that you can spend time with friends and family.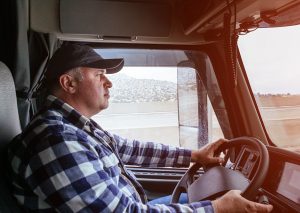 Top 5 Benefits of Connecticut Bioheat® Delivery Driver Careers
Keep Your Neighbors Warm
Being a Bioheat® delivery driver is all about helping members of your community and making a difference. This is crucial during cold New England winters. Many Bioheat® customers see their delivery driver as a hero, delivering the heating fuel they need to stay safe and warm.
Work a Consistent Schedule
When you think of a delivery driver, the first thing that comes to mind might be long-haul trips on the open road. Drivers that deliver Bioheat® fuel oil make local deliveries on routes in their regional area. This means you work a regular driving route close to home, not long-distance transport trips.
Earn Money
Bioheat® fuel oil drivers are in high demand in Connecticut. Bioheat® heating oil companies offer competitive wages for their drivers and extra benefits like health insurance and vacation time.
Develop Your Career
Becoming a Bioheat® delivery driver is just the first step on your career path. Delivery drivers who work for local heating fuel companies in Connecticut have the opportunity for growth. Delivery driver jobs have potential for significant raises and upward mobility in the company.
Make Time for Friends and Family
For the most part, Bioheat® delivery drivers work regular business hours. Your scheduled hours might vary depending on the company that you work for, but this means as a Bioheat® delivery driver you can be home for dinner with your family each night.
Looking to jump-start your career in the Bioheat® fuel oil industry? Create a free profile on Generation NEXT Energy Pros to upload your resume and start connecting with local Bioheat® fuel employers in Connecticut.